Time is a precious commodity to the modern woman. So is beauty. This is why many of us have turned to online retailers for our beauty shopping needs. We don't have to make physical trips to the malls to get beauty products and at a click of button, what we need gets delivered right to our doorstep.
Now, there is a plethora of online retailers – google "beauty online store" and you'll get 332,000,000 results. So, where do you begin? How do you know if the one you choose would give you the best bang for your buck?
Let us let you in on a secret – Beautiful.Me. What's that, you are probably asking. Beautiful.Me is a Singapore-based e-shopping club that caters to women's needs in beauty, body and baby care. It carries an extensive range of more than 5,000 products of 300 leading brands, such as SK-II, L'Oréal, Laneige, Philosophy, OPI, Maybelline and Imedeen, just to name a few.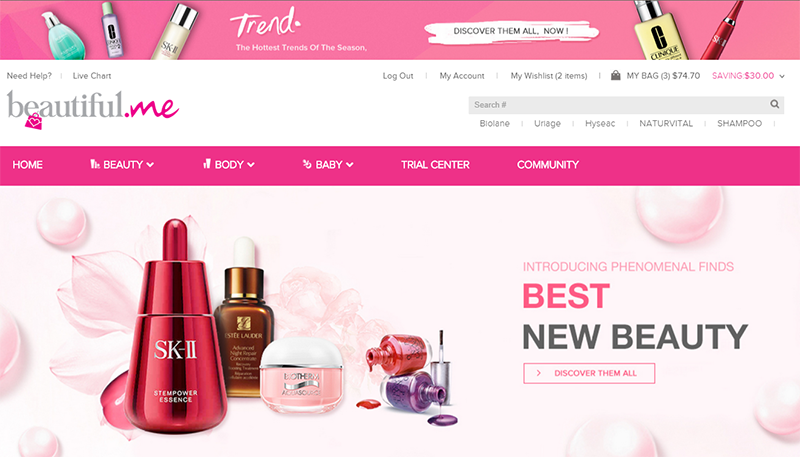 What sets Beautiful.Me apart from other online beauty stores is that it's an exclusive e-shopping club that offers its members cash benefits. Yes, cash! What's more, you can be assured the prices you pay are less than retail prices.
And, we call it a secret because Beautiful.Me has actually not been launched yet. We are among the first to get wind of the exciting news on this exclusive e-shopping club.
How Do I Get Access to Beautiful.Me?
Unlike regular brick-and-mortar shops, Beautiful.Me charges a membership fee of S$49 per year. As a member, you get to pay low members-only prices for products, access to instant rebates, daily deals and exclusive flash sales. You can be sure that the savings you get will be more than the cost of the membership fee.
Now, we'll let you in on one more secret. From now till 6 Aug 2015, sign up on Beautiful.Me and you'll get your membership waived for the first six months! That's not all. Upon your sign-up, refer as many as your friends to sign up for the free membership and you'll unlock more perks.
If you refer five friends, you'll get free one-year membership and early access to the beta launch of Beautiful.Me (which is soon, we promise). If you refer 10 friends or more, you'll actually be rewarded a share of up to S$800,000 in cash rebates. Yes, you've read that right. Cash!
To sign up, simply go to the Beautiful.Me website.
How Do I Refer Friends?
After you have completed the sign-up process, you will get a unique link. All you have to do is to share that link with your friends and family via email or social media. Remember – the more you refer, the more you will be rewarded.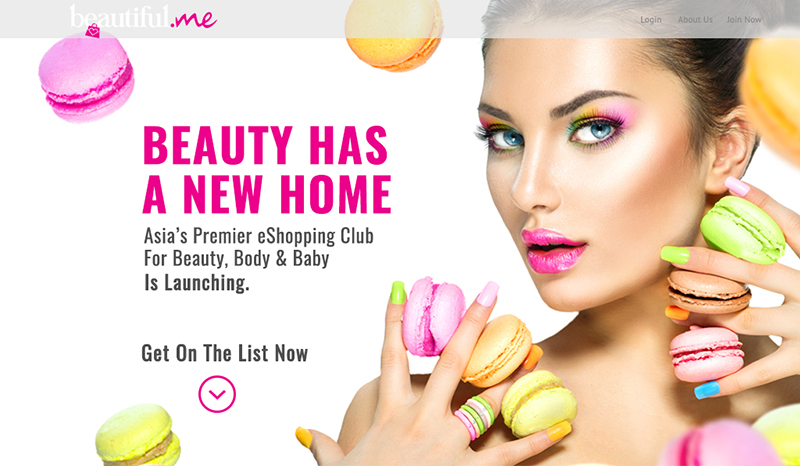 You even get to be an Angel Ambassador if you make 10 or more referrals. Only Angel Ambassadors get a share of up to $800,000 cash rebates. The top 10 Angel Ambassadors (by highest number of referrals) will be awarded up to $15,000 additional cash bonus each while the number one referrer will be awarded up to $50,000 additional cash bonus.
Watch this space for more news on Beautiful.Me from us. After all, secrets are meant to be shared.
This article was first posted on ASIA 361.