Qantas Economy customers can now enjoy a new, improved inflight dining offering on flights between Singapore and Australia. Launched two weeks ago on Qantas' Singapore flights, the new experience provides customers with a wider choice of meals, fifty per cent larger servings and faster service. This is likely to combat the increase in competition Qantas is facing, with the entrance of many new airlines flying into Australia in recent years.
At a media dinner, I got to sample their new economy menu at a hotel in Singapore:
I have yet to experience the meals inflight, but if it's the same as what I sampled, it's pretty good for inflight food. I especially enjoyed their herb bread. Instead of having to apply the spread on the bread yourself, the liquid herb spread is wrapped inside the bread and oozes out warm when you bite into it. Lovely. It's about as good as it gets for inflight bread.
"Our team of food and beverage experts spent 12 months researching and developing the new menu and service to deliver what we believe to be the best inflight economy dining experience offered by any international carrier," said Qantas International Head of Customer Experience & Creative Development, Kylie Morris.
"The new menu offers more generous meals and an increase from two to four meal options. We also have new meal categories, including a healthy option, comfort food and a meal inspired by the route itself like Rice Noodles, Vegetables and Tofu, with soy chili and garlic on our Singapore flights. We have also extended our Select on Q Eat to Economy passengers, enabling them to pre-order their meal online," added Morris.
Select on Q-Eat is currently available on flights departing Australia and will be introduced progressively on inbound flights from Singapore to Australia from March 2015.
The season's menu for flights from Singapore to Australia offers customers the following choices: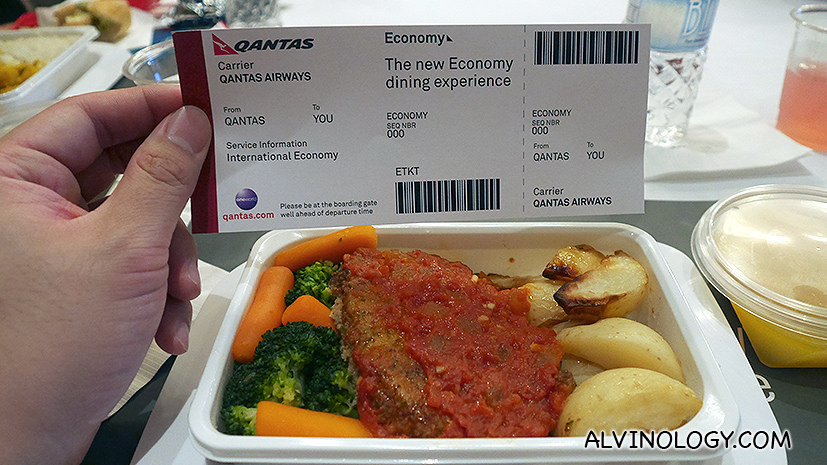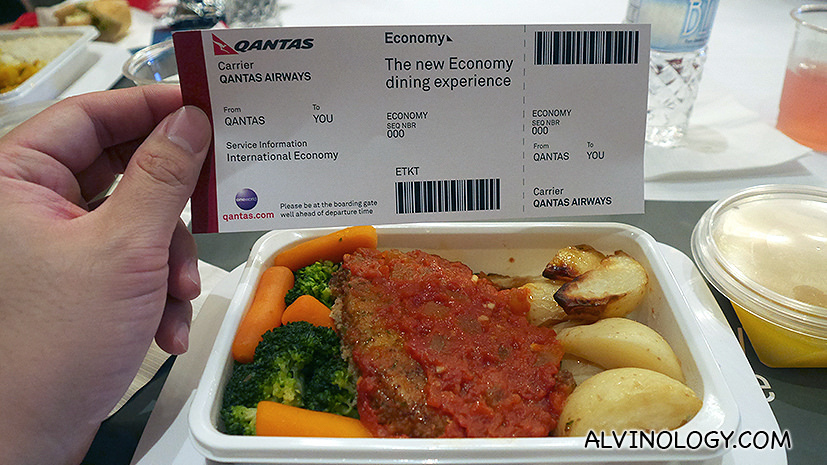 On the return, pulled beef sliders with capsicum and tomato relish, Maltesers and fresh fruit are among the self-serve grazing options. Shortly after take-off, passengers will be served with a welcome drink from Australian cordial supplier Bickford's signature range, featuring flavours exclusive to Qantas such as Lemon & Elderflower and Pink Grapefruit.
The new menu options are served with new serving plates, which remove the need for trays. This will enable the crew to serve and clear meals up to 30 minutes faster.
Full menu (Singapore to Australia):
Together with the launch of the upgraded A330 aircraft on flights from Singapore to Australia which feature lie-flat Marc Newson-designed Business Suites, new model Recaro seats in Economy and more advanced inflight entertainment, the new Economy dining experience on Singapore routes seek to reinforce Qantas as the premium carrier of choice for travel to Australia. For more information, visit Qantas' official website. 🙂