Chocolates and champagne go hand in hand together. Or perhaps not. Chocolates and tea in fact make a more compatible pairing according to the experts at world-renowned French chocolate confectioner Valrhona and Gryphon Tea Company, Singapore's leading tea purveyor.
Under the guidance of the illustrious Chef Vincent Bourdin of Valrhona and Gryphon Tea founder Lim Tian Wee, I was taught how to pair different types of chocolates with the right kind of tea in an intimate afternoon session. While I don't profess to be a tea or chocolate connoisseur, the experience still proved to be a sensory onslaught for my palate.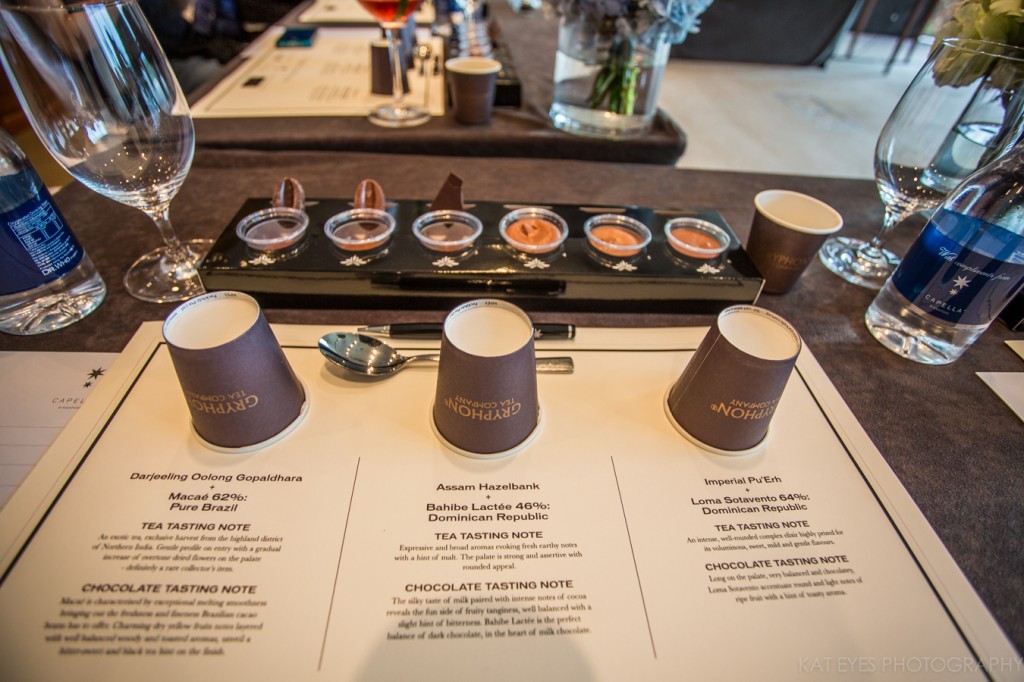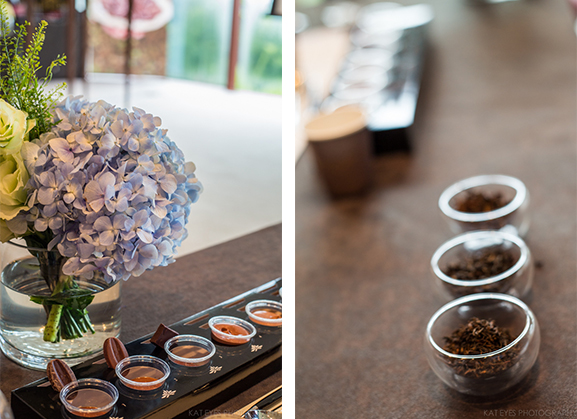 Unlike chilled champagne, hot tea actually helps to melt the chocolate, thus creating a silky smooth texture in the mouth. I learnt that the general rule is to pick combinations that do not overpower each other. For instance, black and Darjeeling teas are paired with dark chocolate while green tea is a perfect match with white chocolate.
And, Chinese Pu'Erh tea with chocolates? I certainly wouldn't have thought of that if not for the enlightening session.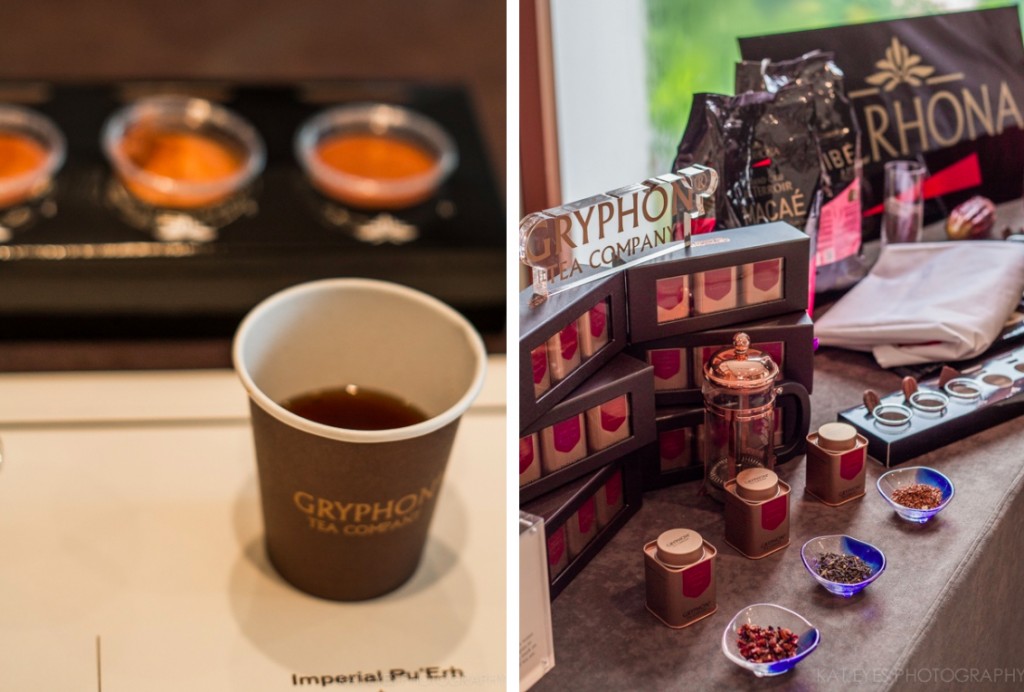 The chocolate and tea pairing session was held at Capella Singapore, which has joined hands with none other than Valrhona and Gryphon Tea, to launch its Festive Chocolate and Tea Experience from 21 November 2014 onwards.
Available every Friday at The Knolls for six weeks, the Festive Chocolate and Tea Experience ($48++ per adult) features a decadent array of Christmas-themed pastries, tarts and cakes – the things sweet dreams are made of. Unique creations such as Green Tea Chocolate Cake made with Gryphon Jasmine tea pearls, Black Magic Chocolate Fudge featuring Tainori dark chocolate and Cognac Guanaja dark chocolate bunyols, among many others, are enough to send chocolate fanatics into euphoria.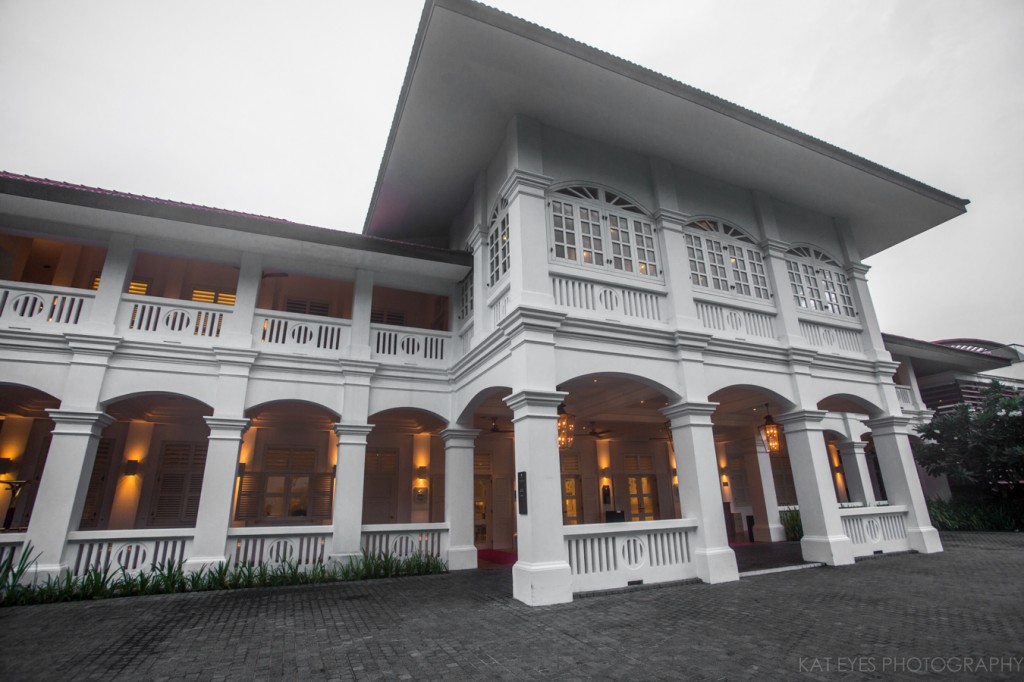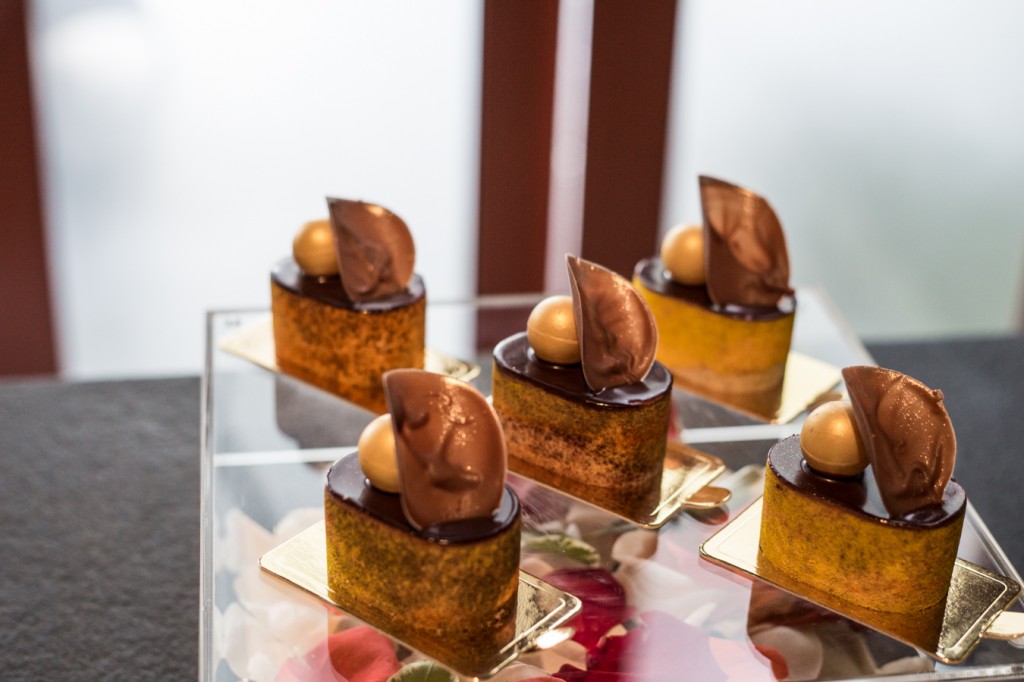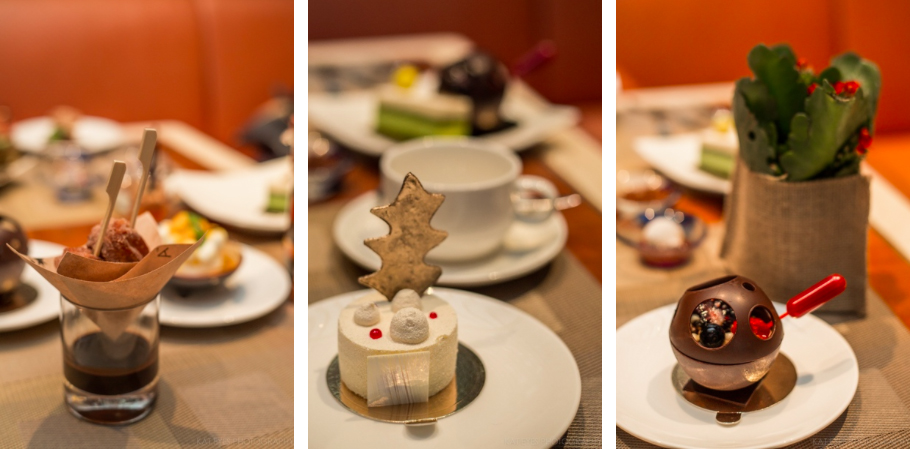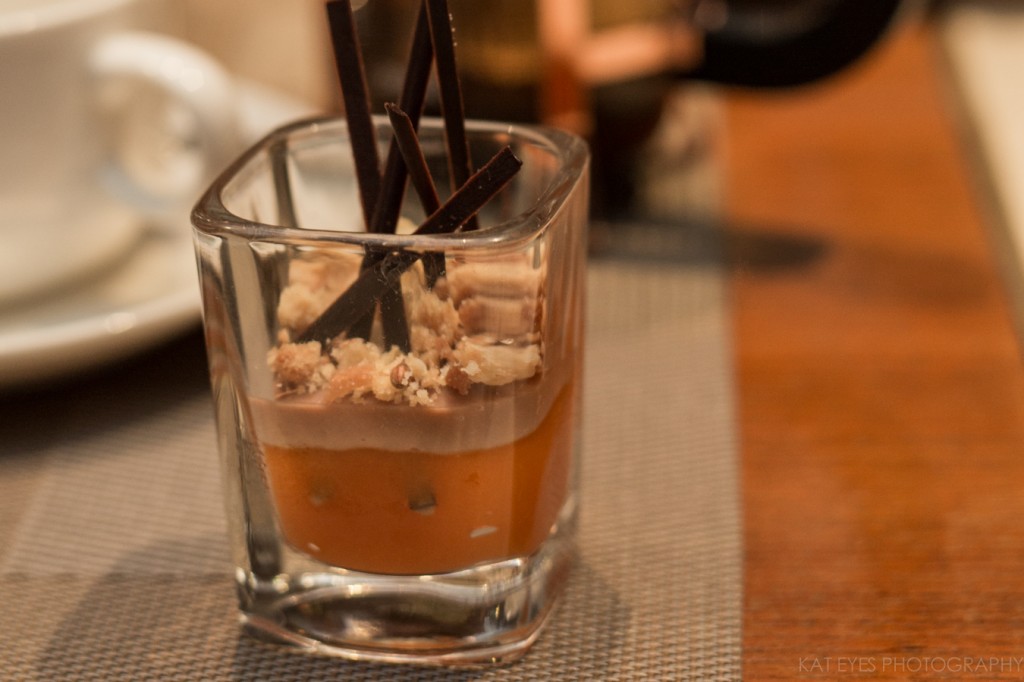 The indulgent experience of course wouldn't be complete without special tea creations to act as a complement. The buffet kicks off with a welcome drink – a choice of a cocktail or mocktail infused with Gryphon tea.
Three limited-edition festive flavours by Gryphon Tea will also be launched – Winter Love black tea, Champagne fruit tisane and Chocolate Gingerbread rooibos tea. My personal favourite is the Winter Love black tea, which features notes of forest berries, nutmeg, blue flowers and vanilla. It was light and sweet, the way I prefer my tea to be usually.
To make the epicurean experience whole, guests will get to select their preferred tea blend with a Gryphon tea sommelier, and discover the intricate world of chocolate with a Valrhona chocolatier. To add the icing on the cake, each guest also gets to take home a bag of gifts.
Christmas definitely came early this year.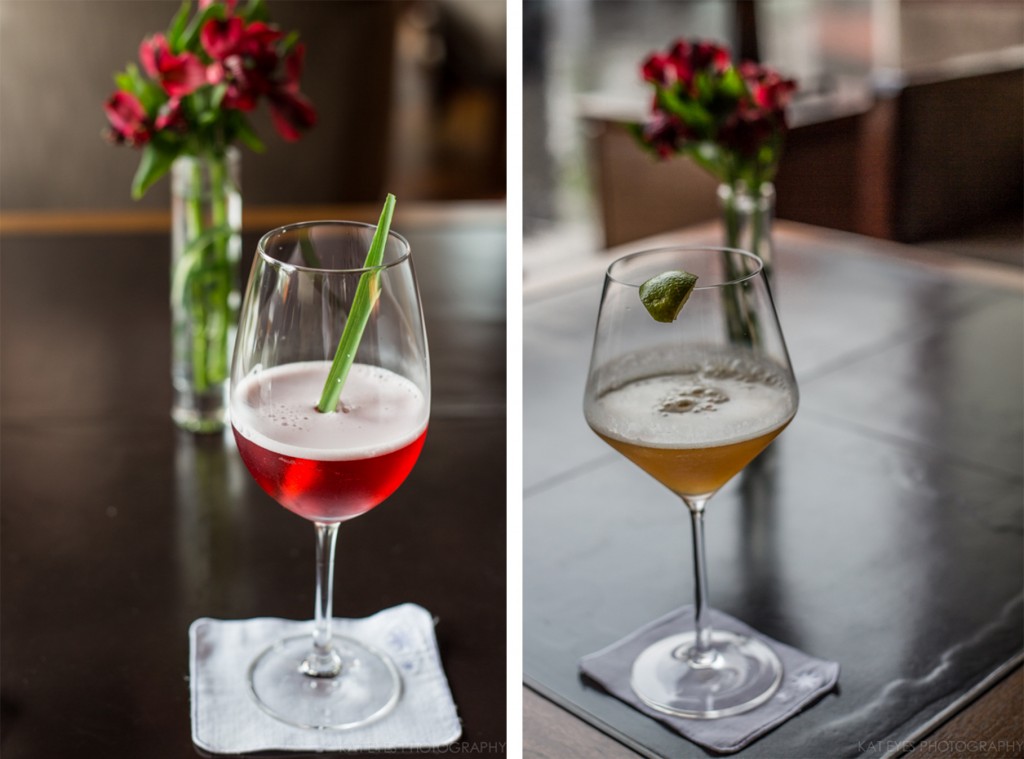 The Festive Chocolate and Tea Experience includes a welcome Gryphon tea-infused cocktail or mocktail, chocolate dessert buffet, free flow of tea and a take-home gift bag.
For reservations, contact The Knolls at Tel: +65 6591 5046 or email: [email protected].

Capella Singapore
1 The Knolls
Sentosa Island
Singapore 098297