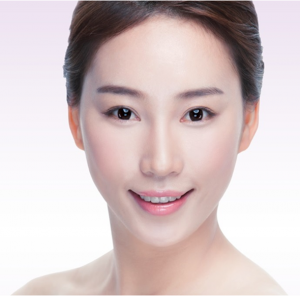 ( picture courtesy of Gangnam laser clinic)
Sun, stress and injury have caused many a photoaged skin. Hence,  I would like to share with you some skincare pearls, to ensure you be the light of the party this Xmas. Be bold and beautiful!
Essentially, skincare can be divided into S.E.A. For a more indepth discussion, please watch my youtube channel, drdanielchang.
Sunprotection – which can be further divided into T.C.S.
Exfoliation – with glycolics being the foundation
Antioxidant – So drink your green tea!
Anti Ageing – Of which retinoids and whitening agents play a role.
Today I will share with you about retinoids, the quinessential antiageing formulation.
Here is a diagram of ageing through the years, which is a dynamic, continuous process.

(images courtesy of Allergan)
So let me start with the anti ageing ingredient, Retinoid.
1) What are the indications?
– Acne, Antiageing, Psoriasis
2) How do you use them?
– Herein lies the key. Retinoids can be irritating to the skin, so the principle is start slow, start low, and work your way up.
3) How long do I wait for effects to occur?
– Generally give it 12 weeks.
4) When am I considered unsuitable for retinoids?
– If you find that using the lowest concentration and starting at once every 3 days causes you to have prolonged stinging, redness and peeling for days, then you need to consult your dermatologist about the usage.
5) How can I soften the reaction to retinoids?
– A good practice is to apply it 20min after a wash, to allow your skin to recover.
– Using of mositurizer either before or after the retinoid helps to reduce the irritation.
– Short contact treatment is another modality, but applies to a particular type.
6) What can I expect?
I generally divide it into subjective and objective.
Subjective is what you can feel, and namely, itch, warmth, stinging, burning.
Objective is what everyone can see, and namely, redness, peeling…
Generally, you will feel before you see, so I always tell my patients to control it before it manifests.
7) What are the benefits?
– Skin lightens and brightens
– Skin thickens
– Wrinkles and fine lines go away, hence it's antiageing properties
– Normalises skin renewal, and reduces oil production.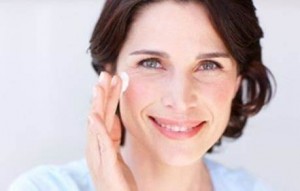 (Courtesy of getty images)
S – T.C.S
E
A
The basis of all skincare is SUN PROTECTION. Because ageing is a direct result of free radicals, and UV rays are the prime culprit here.
So S stands for sun protection, and we look at this in terms of T.C.S.
T is time, and the sun is horrid between 10 and 4pm.
C is cover, so use your brolly, hats, and sun glasses to full effect.
S is SPF. And I will explain further in my next post.
So back to the SEA principle.
E stands for exfoliation. Now, with sun damage, enviromental factors, our skin appears dull, no doubt from all the debris and dead skin. Uneven skin tones and textures, making applying makeup difficult. Furthermore, pigmentation problems progress. Hence the need for exfoliation.
Finally, A stands for antioxidants. And we all know how antioxidants mop up those nasty free radicals and keeps your skin healthy and glowing. Generally, I say, take your green tea everyday. Green tea has a high concentration of antioxidants, and in addition, look at starting some oral capsules to give your skin the added boost. Currently, Heliocare white radiance and Crystal Tomato are the rage. Alternatively, collagen is great for the skin too and there is also collagen that's vegan-friendly.
Now let me leave you with a skincare trivia.
1) Can YOU get a safe tan?
2) When YOU use SPF 30, do YOU get twice the protection compared to SPF 15?
3) Is it true that the higher the SPF YOU use, the longer the duration of protection?
4) On a cloudy, hazy day, do YOU still need sunscreen?
5) When YOU are at the beach, are YOU more at risk of sun damage?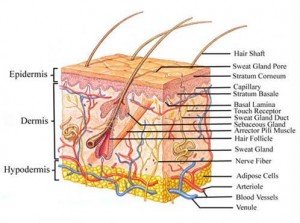 Answers next post. Have a great week, and stay BOLD and BEAUTIFUL!
If this has been useful, feelfree to checkout my skincare videos: Youtube/drdanielchang
And for more skincare related posts, feelfree to lookup my blog at http://drdanielchang.wordpress.com
Have a bold and beautiful week!