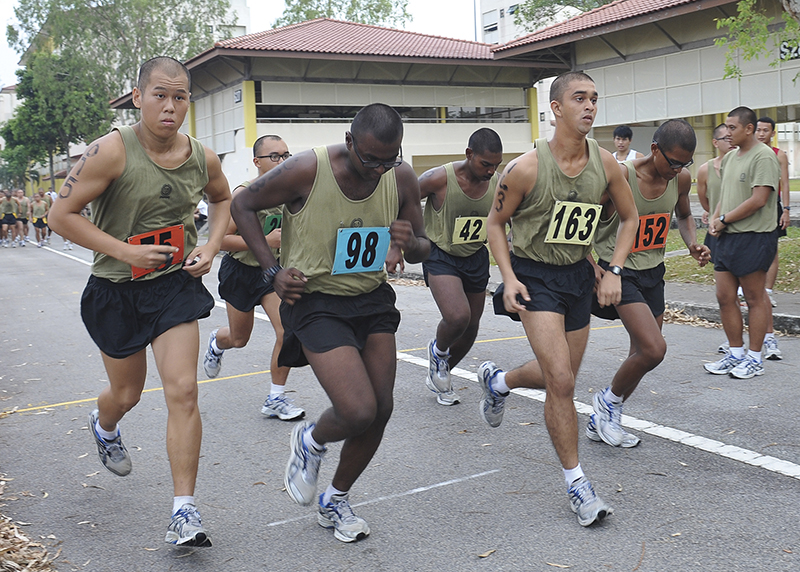 This is the best news coming from Singapore while I am away in Nanjing. The devil is in the details, but for now, I am very happy that the IPPT has been simplified, making it easier to train.
Someone must have read all my previous posts on reservist, RT/IPT/IPPT review as well as all the readers' comments. 
No more pesky Standing Broad Jump and Shuttle Run, my two worst stations even when I was at my fittest and could still pass my annual IPPT.
It also appears that different pass standards are taken into consideration to differentiate between full-time soldiers and "part-time" ones like me (reservists). Fairer! 
I am motivated to train for my IPPT and pass it now!
Meanwhile, I hope to hear more good news on changes to the RT/IPT system to allow more time flexibility which is less disruption to our work-life balance. Fingers crossed.
Via the  Singapore Defense Minister's Facebook page:
The Army has completed their review for the new IPPT. Instead of the current five, there will be 3 stations – 2.4km run, sit-ups and push-ups.

This new format will make it simpler for NSmen to train for IPPT, and for more to pass. Many other militaries use 3-station tests to keep their forces fit.

We will also have more age bands and a new scoring system. Instead of a pass mark for each station, points will be awarded and the combined points from the 3 stations will be used. This way, soldiers can make up through more sit-ups, if they are weak in push-ups and running, or vice versa. There's a limit to how much you can make up, but I like this counting system because it encourages NSmen to max out on each station and it plays to the individual's strengths.

Pass Mark? For NSFs, Regulars and Awards, about the same as before. For NSmen, some adjustments based on past data.

Even though the new IPPT is simpler to train for, it will still take effort and regular exercise to pass. And that's the idea – keeping healthy and fit should be a lifestyle and it's good for you. We expect more to pass the new IPPT, as a result. Look out for training apps and programmes to help you.

Chief of Army Perry Lim will provide more details tomorrow.

– Ng Eng Hen