About Alvinology
Alvinology.com is a light-hearted content portal covering Travel, Entertainment, Lifestyle, Food, News, among many other topics. It is managed by AM Collective Pte Ltd and is part of the Alvinology Media (AM) group of online and mobile properties that delivers over 5 million page views each month in Asia, particularly in Singapore.
To contact us, visit the CONTACT US page. To find out why you should work with us, visit the WORK WITH US page. To join us, visit our HIRING page.
First established in 2007 as a one-man blog by blogger, Alvin Lim, it has since developed into a full fledge content site with a professional editorial team.
Editorial Team
Alvin Lim
Director, AM Collective and Managing Editor / Founder, Alvinology.com
Alvin Lim is a digital and social media native. He is a 100% geek who spends too much time online. Alvin is the founder of Alvinology.com and has been blogging since 2007. The site started as a one-man blog and is now a full-fledged content portal with a team of professional content staff.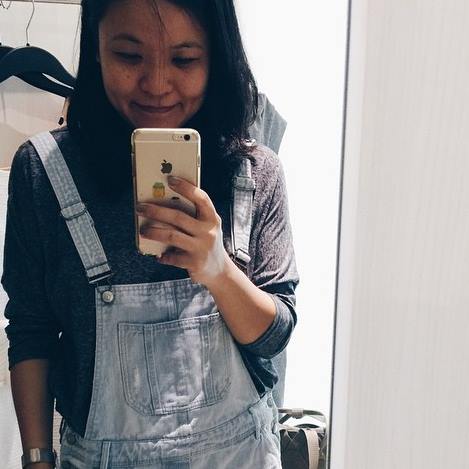 Claudia Lim
Director, AM Collective
Claudia is a social media addict and is passionate about all things digital. She's also the geekiest lady in the family and among her group of friends. She is a mother to two girls and blogs about their adventures on The Loving Mum and also co-writes at Punggol Babies. She seeks new adventures every day and freezes memories of her girls with her camera. The three ladies love pretty clothes, yummy snacks and lots of fun and play! Claudia is also the co-founder of Getgo Parents, a better place for modern parents.
Chitra Kumar
Writer
Newsroom-trained, multi-platform content producer. Loves the speed of digital culture and the timelessness of long-form. When I'm not stringing together words to tell a story, I'm busy researching my next travel destination.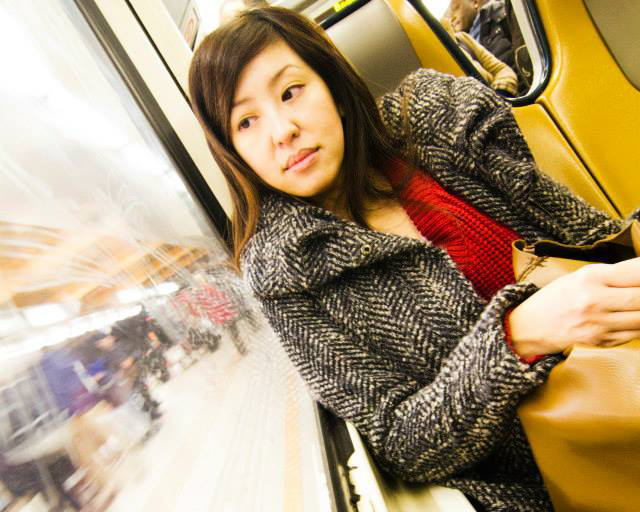 Katherine Goh
Managing Editor, Asia 36
Currently the managing editor of Asia 361, Kat is also the wanderlust storyteller and the inquisitive eyes behind Kat Eyes Photography. She is also a Getty Images contributor. She can be reached at [email protected] Follow her on her Instagram @kateyesphotography.
Soon Koon
Account Manager, AM Collective
Passionate about photography, Soon Koon is the guy behind Lemon-Film.com. Working full time in AM Collective since 2016, he spends most of his time managing projects, doing design work on his Macbook and blogging on Alvinology, Asia 361 and Lemon Film. During the weekends, he will spend quality time with his family and drink coffee with aunties at the coffee shop.
Caren Foo
Account Manager, AM Collective
Caren is a Lifestyle Blogger (for Fashion, Beauty, Food, Travel, Tech & Home Decor) at www.CaraMabes.com/blog. Caren likes travelling, trying out new things, meeting people and blogging. With an entrepreneur background, these days she's busy with AM Collective and her business at Tissue Princess doing Tissue advertising. Tissue anyone?
Alexander Craker
Writer (Based In Tokyo)
Alex is a translator by trade and loves working freelance. He is also something of a musician, having spent over ten years playing and touring with bands, including his own solo project under the moniker 'Chapter'. Alex enjoys music, food, travelling extensively, Tokyo and his wife (who isn't really his wife, but that's another story). He's a bit of a snail, living with his house on his back and he believes that it is possible to represent people's personalities with a totem of three animals: His is Bear – Cat and he still can't make up his mind for the third one, which just goes to show what a useless theory this is.
Alex Liang
Writer (Based In London)
Alex brings an international flavour to Alvinology, born & bred in Singapore but resident in the UK since 1997, Alex has lived and worked in many countries in Europe, the Middle East and Asia. He is passionate about learning languages and speaks languages as diverse as Spanish, Welsh, French, Hokkien, Mandarin, Malay and gets by in over 20 languages. Way back in the 1990s, Alex was a 3-time national champion gymnast in Singapore and was the captain of the gymnastics national team. He was a triple scholar who has studied at UCL and Paris-IV Sorbonne.
Jeremy Xu
Writer (Based In Beijing)
Jeremy is a journalist, television producer, travel writer and anything else anyone would pay him to do. In his last 10 years as a story-teller, he has worked for television, radio and print outlets in Singapore, China and India. Some of these companies include MediaCorp, Mumbai Mirror and Tianjin Plus.
Tan Kok Kuan
Writer (Based In Shanghai)
Kok Kuan is (yet another) former classmate of Alvin who's contributing to this website. He is a Public Relations Practitioner with close to 10 years of experience (rounded up!) who actually believes in the purpose of his discipline as 'the conscience of an organisation'. He thinks it is one of the greatest ironies in life that the PR profession does such poor PR for itself.