Meet Le Le, Singapore's black-and-white bundle of joy who was formally named today just in time to round off a momentous year for River Wonders' giant panda family.
The official name of the first giant panda cub born in Singapore was jointly unveiled at the 17th Joint Council for Bilateral Cooperation and Related Joint Steering Council Meetings earlier this afternoon by Deputy Prime Minister and Coordinating Minister for Economic Policies Heng Swee Keat and Vice Premier of the People's Republic of China Han Zheng.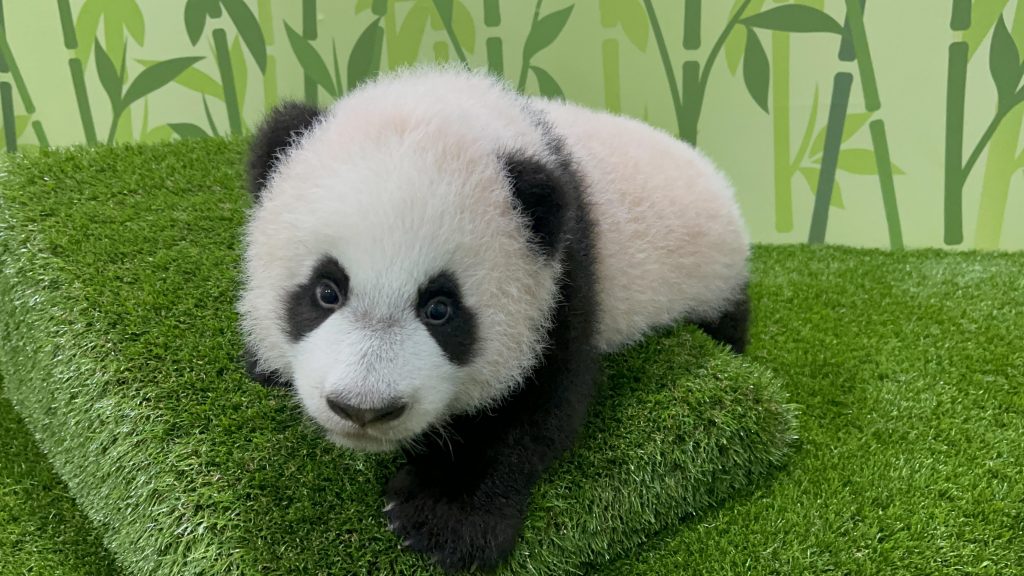 The winning name "Le Le" emerged as a clear community favourite, amassing more than 31,000 votes out of the over 64,000 votes sent in by the public.
The character "Le" comes from 'Shi Le Po', which was the ancient Chinese name for Singapore. This was in use since the island's beginning as a trading port. Shi Le Po is a transliteration of the Malay term "selat" which means straits, indicative of Singapore's geographical location.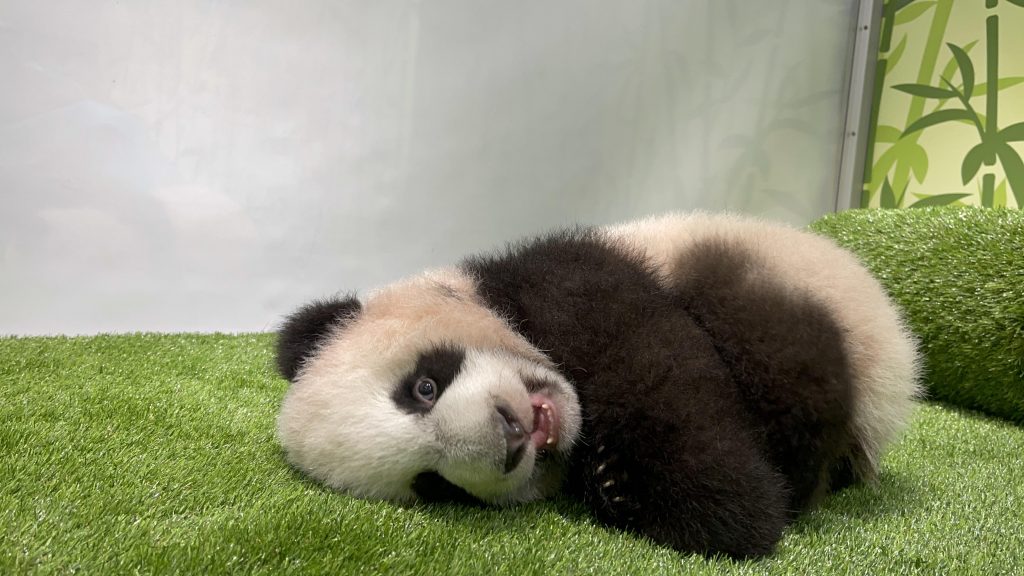 Guests to River Wonders can visit Le Le in his new glass-fronted nursery at the Giant Panda Forest. Visitors might catch a glimpse of his daily routine which includes playing with specially created enrichment toys, learning to walk more confidently and catching up on lots of snooze time (like dad Kai Kai!).
Viewing times are scheduled for around 10:30 AM and 3:30 PM daily as these reflect Jia Jia and Le Le's present routines.
These viewing periods coincide with Jia Jia's feeding and exercise sessions when she is comfortable to leave little Le Le on his own. Each 'viewing window', which ranges between 20-30 minutes, may vary depending on the comfort level of both mother and son, and will be reviewed and adjusted over the next few weeks.
For now, Le Le continues to curiously learn more about his surroundings and enjoy moments of independence, as he gets ready to greet visitors. He has passed the 9kg mark and is starting to nibble on bamboo shoots and leaves.