In celebration of 50 years of coffee and connection, Starbucks is gifting a limited-edition reusable cup to customers who purchase any handcrafted beverage on September 28 across select Asia Pacific markets (including Singapore), expanding the offer across the region in the coming months.
With many customers across Asia Pacific enjoying their favorite Starbucks beverage on the go, Starbucks wants to encourage customers to make positive changes, helping reusables become a regular part of the Starbucks Experience.
Starbucks customers will be served their tall or grande beverage in a limited-edition 50th anniversary reusable cup, while supplies last, quantities are limited.
The offer will be available at participating stores, as well as select Mobile Order & Pay and delivery channels across Cambodia, Hong Kong, Indonesia, Korea, Malaysia, Singapore and Taiwan, with India offering on 2 October.
Customers are encouraged to bring back their cup when they next visit Starbucks to benefit from the BYO discount and enjoy SGD $0.50 off from their drink purchase.
Offers and timings may differ market by market.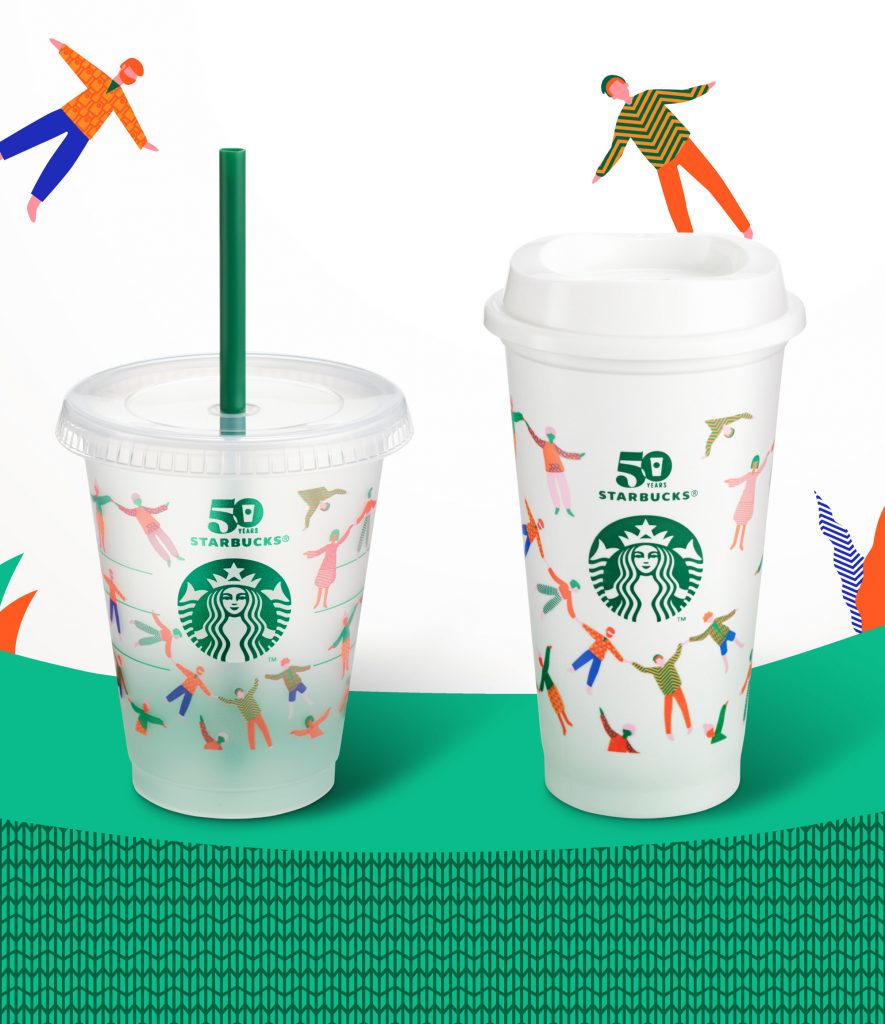 With one cup replacing up to 30 single-use cups, the company aspires to create a culture of reuse amongst customers, partners (employees) and communities, bringing them together around a shared desire to do more for the planet. To
build excitement ahead of September 28, Starbucks partners across the region have taken part in training and team activities, empowering them to promote sustainability in stores.
Reusable Cup Day is one of the many initiatives that Starbucks is embarking on to reduce its waste footprint. As an advocate for the planet, Starbucks actively promotes sustainable living to its communities, encouraging customers to shift from single use to reusable packaging.