From 31 December, spicy hot meets Mala hot as the McSpicy Upsized Meal will come with the all-new Mala McShaker Fries – crispy, golden fries with a generous sprinkling of spicy and numbing Mala goodness, a thrilling combination for your tastebuds!
Enjoy this fiery sensation consisting of the McSpicy, Mala McShaker Fries and a medium drink from $8.00.
Mala McShaker Fries
The world-famous French Fries takes on an exciting flavour – tossed in a blend of Szechuan peppercorns, chilli powder, and other umami spices.
Available from $3.50 for a la carte, or add-on to any Extra Value Meal for just $0.70.
Double the spice, double the value
The 2x Value Meal comes with two sets of Upsized Extra Value Meals that include:
2 x McSpicy
2 x Mala McShaker Fries
2 x Coke Original Taste Less Sugar (M)
Grab a friend who loves spicy and Mala to enjoy this fiery sensation with the 2x Value Meal available from $15. Available at all McDonald's restaurants and via McDelivery, GrabFood and foodpanda while stocks last.
Breakfast McSaver Meal
Starting 4 January, get more for less with the all-new Breakfast McSaver Meal. From just $4.50, choose one (or all three!) of your hearty breakfast favourites:
Egg McMuffin
Sausage McMuffin
Chicken Muffin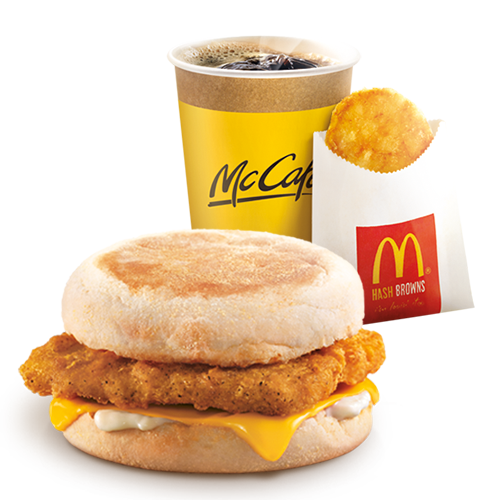 You'll also get a Hashbrown and a hot McCafé Premium Roast Coffee or tea as part of the meal.
The Breakfast McSaver Meal will be available at all McDonald's restaurants (except Lucky Plaza, Resorts World Sentosa, Lido, and Gardens By the Bay) and via McDelivery, GrabFood, and foodpanda.
Happy 2021 with My McDonald's App
From 4 January, with many exciting new deals on My McDonald's App, new members will get to enjoy a fiery new welcome deal of $2 McSpicy with any purchase.
And to kick off a Happy 2021, My McDonald's App's Mega Deals Festival will have 1-for-1 deals for the following:
A la carte McSpicy (4-6 January)
Double Filet-O-Fish (11-13 January)
Breakfast Deluxe (25-27 January)
The fun doesn't end there! Stand a chance to win and add more deals like $1 Mala McShaker Fries, $1 Frappes, Free Vanilla Cones or Hashbrowns with any purchase, to your McDonald's App.
Look out for exclusive My McDonald's App deals launching every Monday at 8 AM. McDonald's also got your birthday covered with your very own Birthday Treat deal with 6pc Chicken McNuggets at only $1 with any purchase.