SoftBank Robotics Singapore Pte. launches 'Whiz,' the exciting new AI-enabled vacuum-cleaning robot, to commercial customers on a trial and subscription model in Singapore, bringing the smart appliance to the country.
Whiz is designed to optimize workflows in the cleaning industry and improve productivity. It works best on carpets and hard flooring. The technology was recently launched in Hong Kong and will soon roll out to other markets in Asia. 200 Proof of Concept (PoC) trials have been done so far across 7 cities and more cities are being planned as well.
Whiz can record up to 600 cleaning routes, for which janitors can perform the initial floor cleaning with Whiz on the first day. Subsequently, these routes are stored in Whiz, so it can clean the area autonomously on its own. Instructions are simple to follow and easy to use.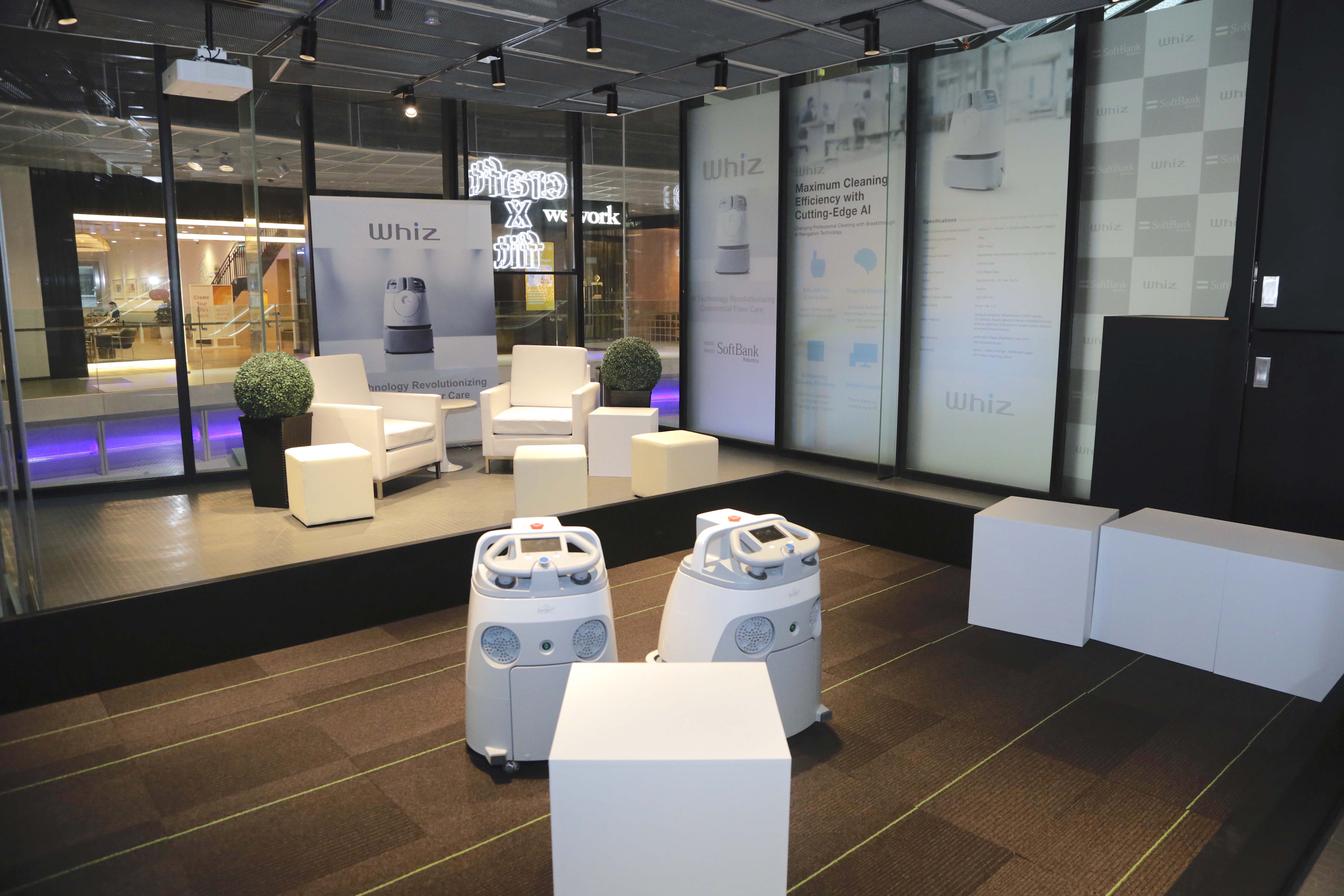 With its small-build and multiple collision detectors, Whiz can navigate its way close to walls and avoid obstacles with BrainOS, an operating system that helps determine the best route given the surrounding environment, while the notification pager can send real-time alerts in case of any unexpected issues. Whiz can clean areas up to 1,500sqm, the size of 3 basketball courts, for 3 hours on a 4-hour battery charge.
Whiz also comes with a smartphone app "Whiz Connect". Together with cloud data visualization, cleaning reports, status reports on Whiz can be gathered and analyzed.
The introduction of Whiz, an AI-enabled and semi-autonomous vacuum cleaning robot is also aligned to the Singapore Government's push for more productive solutions for the Environmental Services (ES) industry under the Industry Transformation Map (ITM). One of the initiatives under the ES ITM, Productivity Solutions Grant (PSG) currently offers funding support to eligible companies to procure autonomous robotic sweeper/cleaner such as that from SoftBank Robotics to increase the productivity of their cleaning operations.
Whiz will be offered under Robot-as-a-Service (RaaS), a monthly, "cancellable anytime," subscription. This subscription model is priced at SGD 499 per unit/month with an additional SGD 100 /month maintenance fee. Price is before Goods & Services Tax (GST). Terms and conditions apply.
To commemorate the launch of Whiz in Singapore, 1,000 units will be available for a free 30 days trial. Cleaning services companies may apply it together with a property owner or manager. Other pre-qualifying terms and conditions apply.
Interested commercial companies may sign up from now till 31 October 2019 here.