Subway has released the all-new Shroomy Chicken flavour across all outlets in Singapore and will be available for a limited time from today (4 September) till 5 November 2019.
Shiitake and button mushrooms are combined to form a delectable, chunky spread. The mushrooms are then seasoned with rosemary and thyme. Paired with tender chicken pieces and crisp vegetables sandwiched between freshly-baked bread, the Shroomy Chicken sub not only tastes great but is a great source of fibre and protein.
Shroomy Chicken – $7.20 (6 inches); $12.20 (footlong)
The new Subway Shroomy Mushroom spread can also be enjoyed with the new Shroomy Chicken Salad as a lower-carbohydrate option.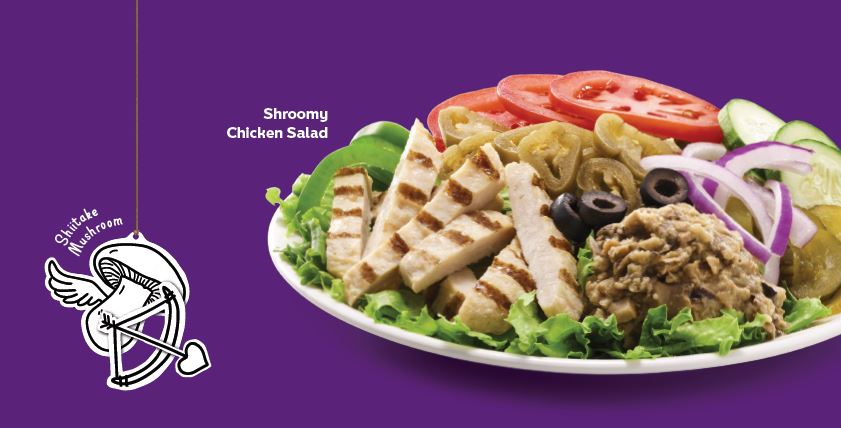 Shroomy Mushroom – $7.20
Shroomy Mushroom Combo – $8.20 (combo comes with a 16oz drink)
Shroomy Mushroom Footlong – $12.20
Shroomy Mushroom Salad – $9.00
Add-on with any other subs for an additional $1.20
This limited-time offer is valid at all Subway outlets from 4 September – 5 November 2019.