KrisShop announces its official brand revamp with the launch of its new website. Alongside other latest brand offerings and fuss-free pre-order and delivery options, the rebranded KrisShop aims to improve consumers' shopping journey for both travellers and non-travellers.
In celebration of the launch, KrisShop curated a pop-up exhibition that is divided into several experiential zones, each showcasing a different retail feature. The following initiatives will be progressively rolled out in the coming months:
Multiple Payment Options
New payment options including KrisPay, Apple Pay, Samsung Pay, and Alipay, will be available on KrisShop for added flexibility and to cater to the different payment preferences of customers.
Pre-order up to 60 mins before flight
This is an initiative that offers pre-order services available up to 60 minutes before selected SilkAir, Singapore Airlines and Scoot flights to cater to last-minute shopping, with purchases delivered straight to the passenger's seat onboard – a vast improvement from pre-ordering up to 24 hours before flight previously.
Hotel Delivery
In collaboration with selected hotel groups, guests of the hotel may opt for their purchases to be delivered right to their rooms – enjoying an exclusive one-of-its-kind privilege.
In-Flight Entertainment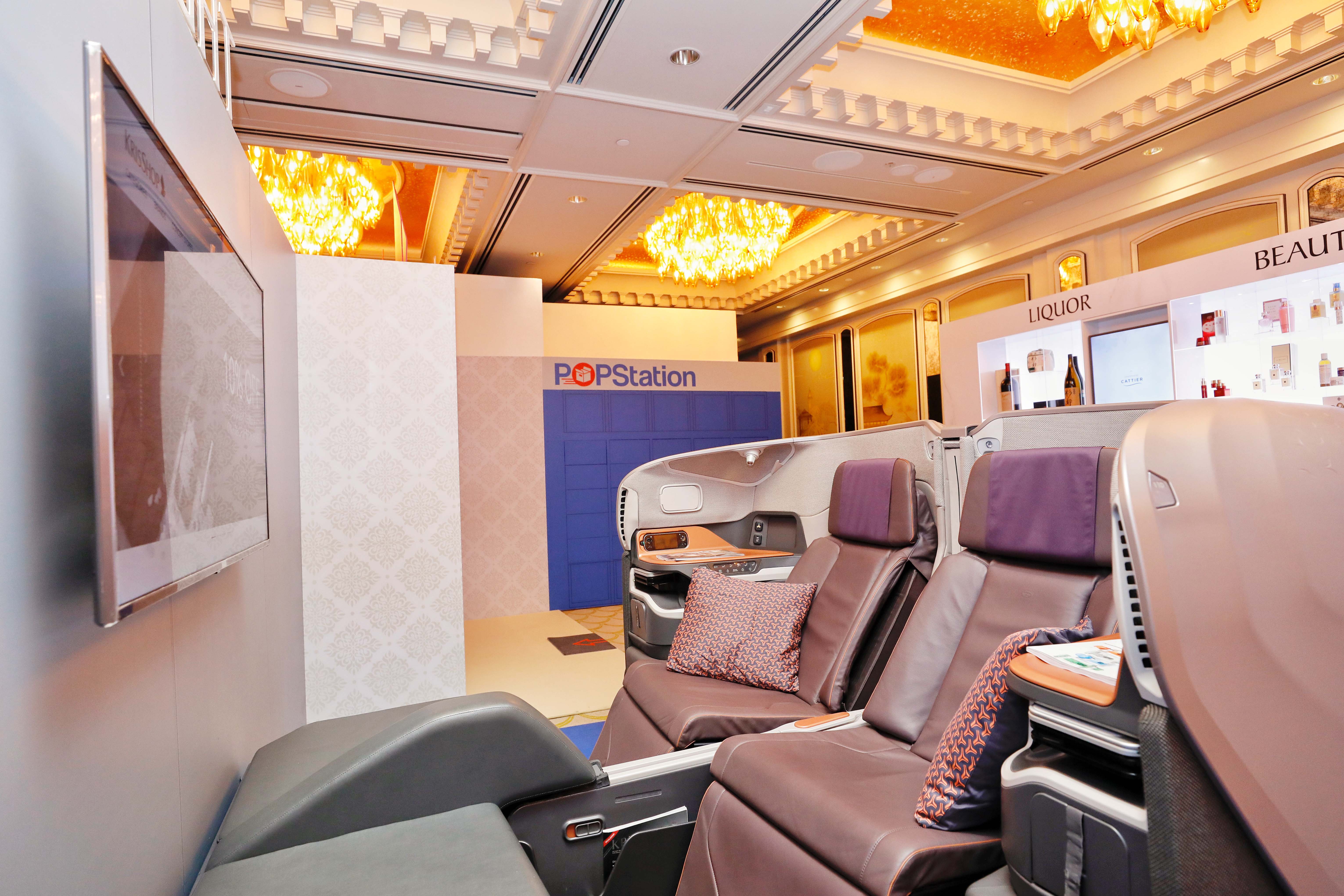 Passengers can soon shop online via Singapore Airlines' in-flight entertainment system and have their parcels delivered to their homes.
Self-Collection POPStation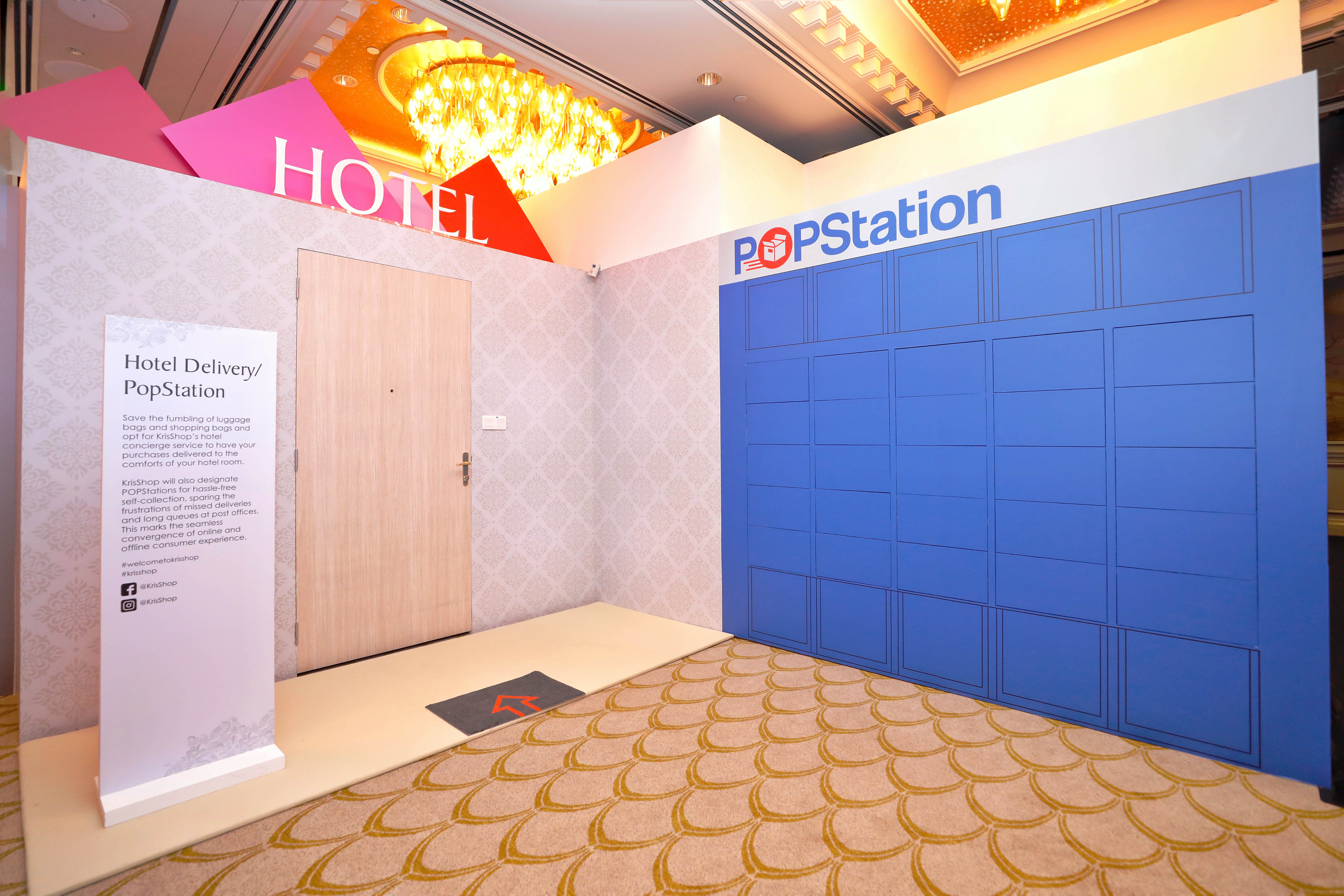 KrisShop will designate POPStations for hassle-free self-collection, marking the seamless convergence of online and offline consumer experience.
The tour begins with a journey through an immersive LED installation room that introduces guests to the new KrisShop. Upon exiting the immersive area, guests are led to experience the four KrisShop concept stores.
With Love, SG: Spotlighting homegrown brands unique to Singaporean culture, With Love, SG is all about supporting local. The exhibition features a nostalgic Peranakan façade with windows and doors that can be opened for guests to explore the local products hidden behind.
KrisShop Cares: In collaboration with The Art Faculty and Tinkle Arts, KrisShop Cares is dedicated to giving back to the community and supporting those in need. Net proceeds from the curated products and artworks will go towards the partner communities to support their cause and artists.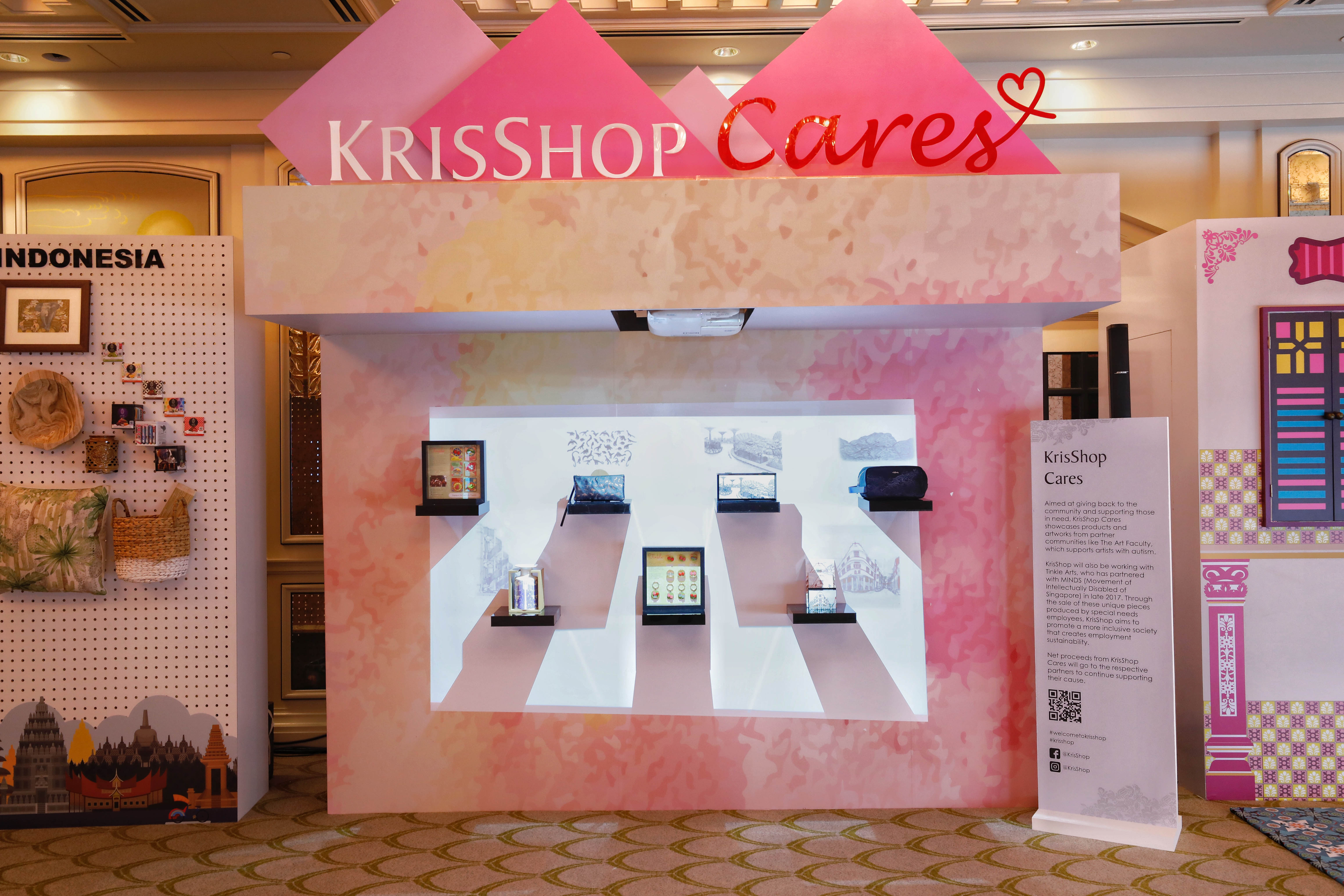 KrisShop Discovers: KrisShop Discovers houses niche creations curated by KrisShop. With each piece imbued with the rich heritage and personal stories of fine artisans around the world, this concept store takes guests on a global adventure to discover new and authentic products.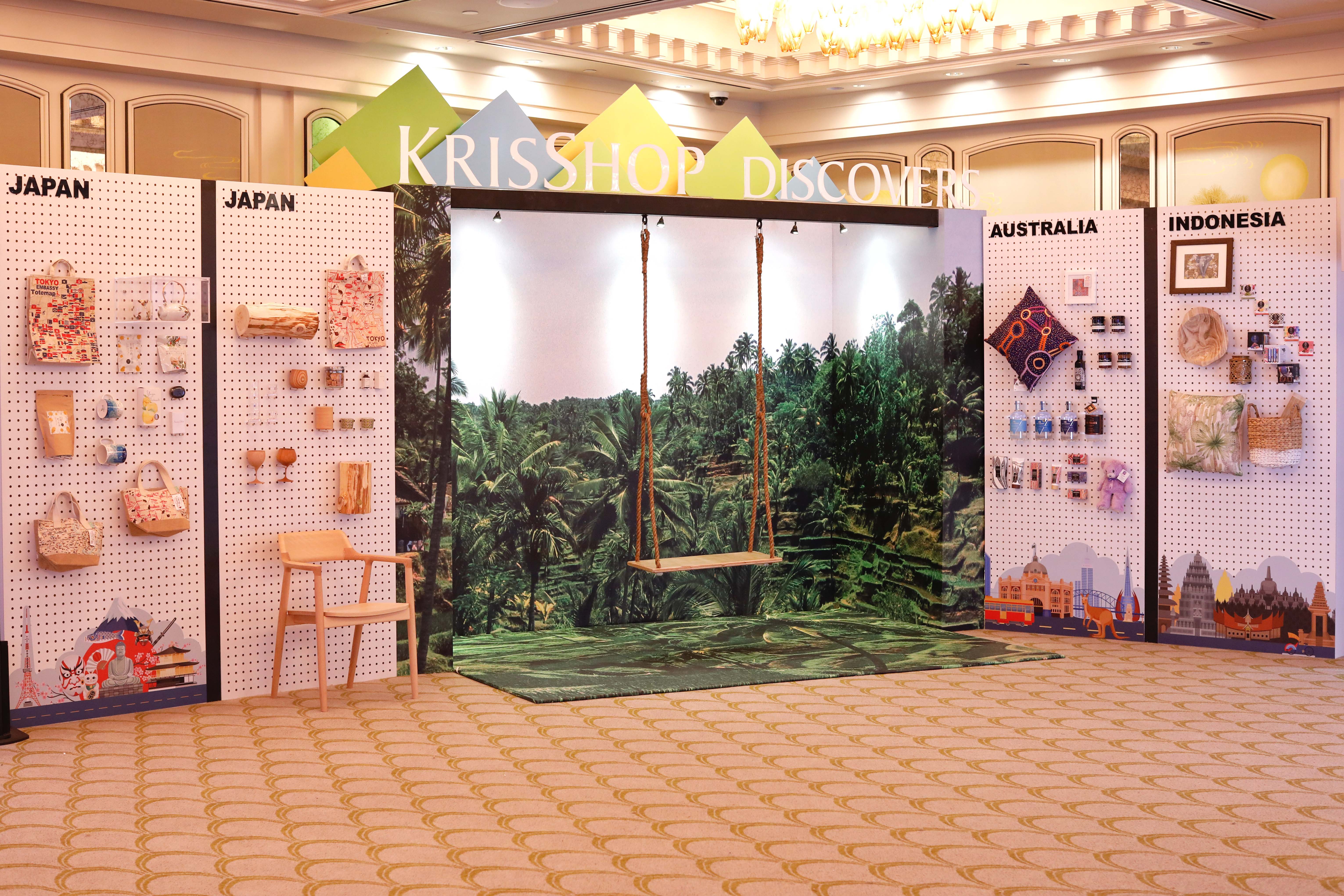 KrisShop Moments: KrisShop Moments is a brand-new concept store that offers customers a range of services including floral delivery, beauty and wellness treatments, special hotel room offers, hotel dining promotions, tourist experiences and more, designed to inspire people to create their very own special moments.
In addition, guests will also be offered a sneak peek into the new brands, airline exclusives and KrisShop Customise collections, demonstrating KrisShop's pursuit of high-quality and unique product offerings tailored for the discerning shopper.
As a value-added service, KrisShop Customise offers customisation such as personalised engraving on fragrance bottles, wine bottles, and leather bag – making a perfect gift that is memorable and extra special.
The KrisShop exhibition is located at Raffles Hotel's Palm ballroom and will be open to the public from 23 to 24 August 2019, 10:00 AM to 7:00 PM.