Cold Stone Creamery's two locally-inspired ice cream flavours are back by popular demand this National Day – Nasi Lemak and Chendolicious ice cream!
Let us kick it up a notch this year with Singapore's first-ever double-spicy Nasi Lemak ice cream. Available in Love It size at $8.50 per cup across all outlets from 26 July to 31 August 2019. While stocks last.
Nasi Lemak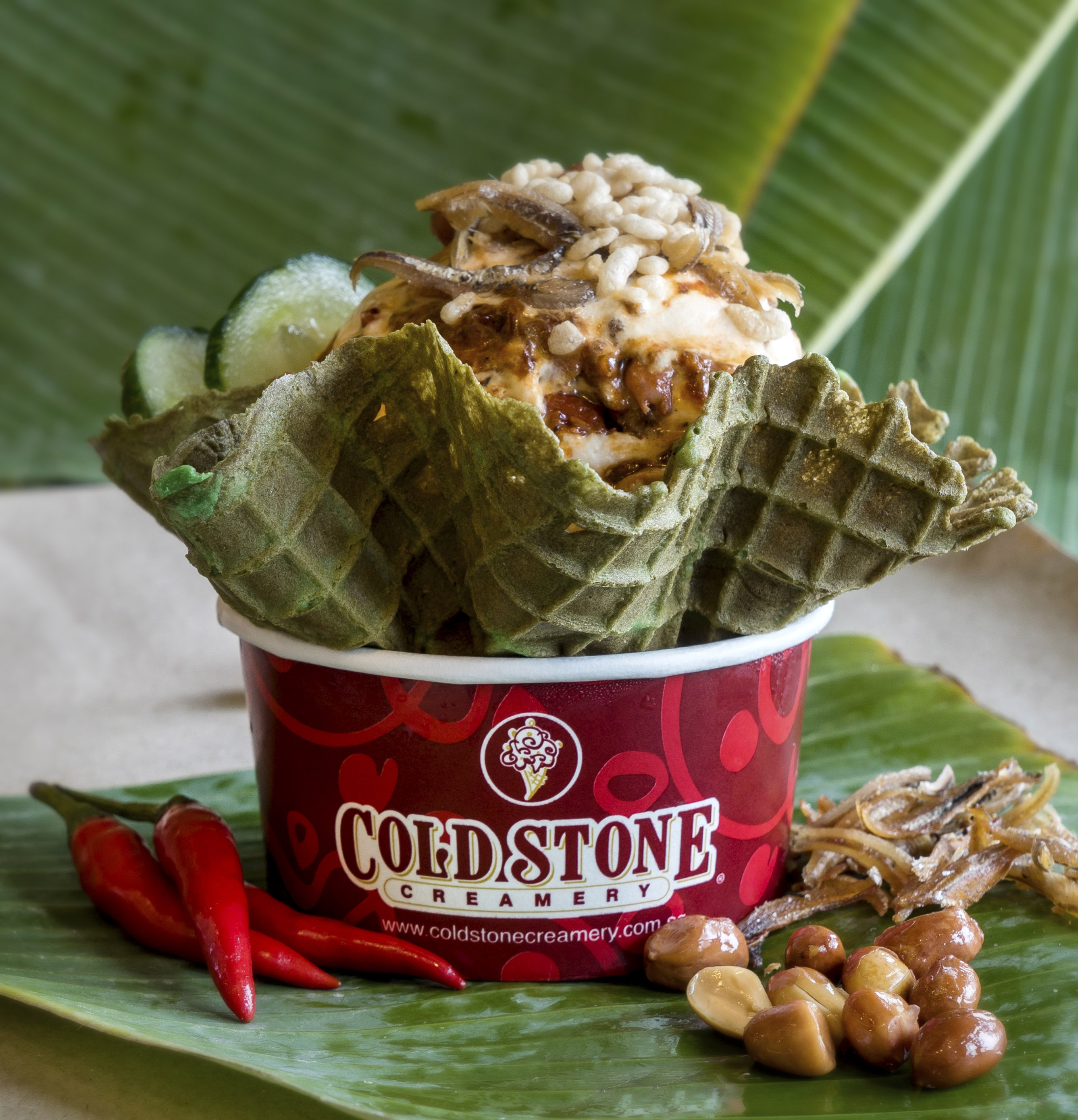 Cold Stone Creamery's Nasi Lemak ice cream is sure to bring surprises to your taste buds. The spiciness of mixed spicy sambal ikan bilis & peanuts complements with sweet creamy coconut ice cream, crunchy rice puffs and fresh cucumber slices.
Ask our staff for double-spicy flavour for an extra kick in that unusual mix of frozen sweet creamy dessert with savoury spice.
Complete with the limited-edition freshly made Pandan Waffle Bowl at $1.90 each.
Chendolicious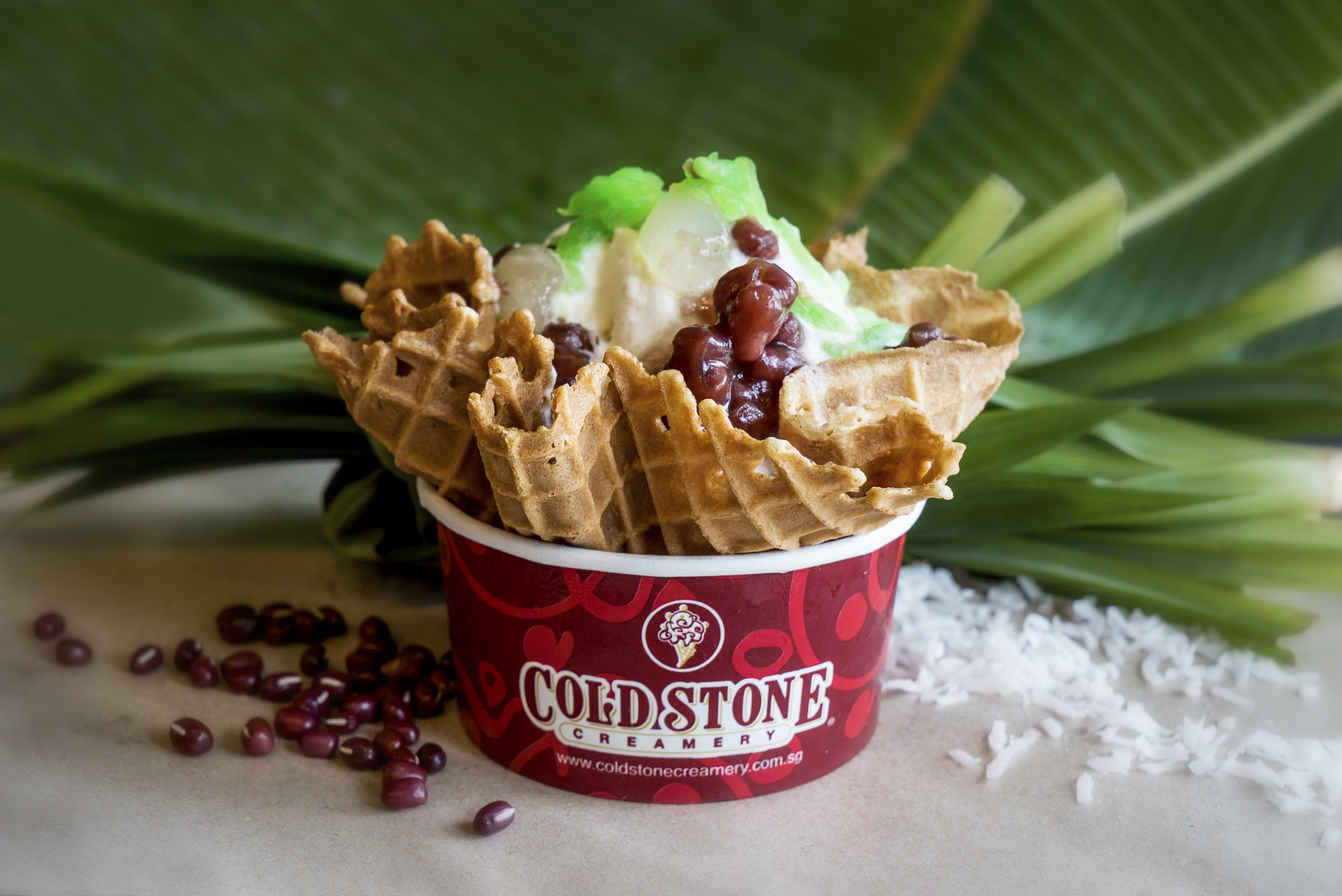 Inspired by Chendol-shaved ice dessert from local hawker centres that we are familiar with – Chendolicious ice cream is freshly made using rich and creamy coconut ice cream, topped with fragrant green jellies, red beans, atap seeds and gula melaka.
Top it off with plain Waffle Bowl at $1.20 each.
Exclusive promotion
Customers can enjoy a 15% discount when they pay by Mastercard.
For more information, please visit here.