Do you remember Stella Zhang Qing Fang (張清芳)?
She will be performing live at the Singapore Indoor Stadium on 30 Jan 2016 (Sat), for one night only! 
The taiwanese songstress was one of the reigning queens of chinese pop when I was in my teens. Her silky smooth high octave voice is distinctive and easily recognisable. Who can forget her iconic songs like Married (出嫁) and California Sunshine (加州阳光)?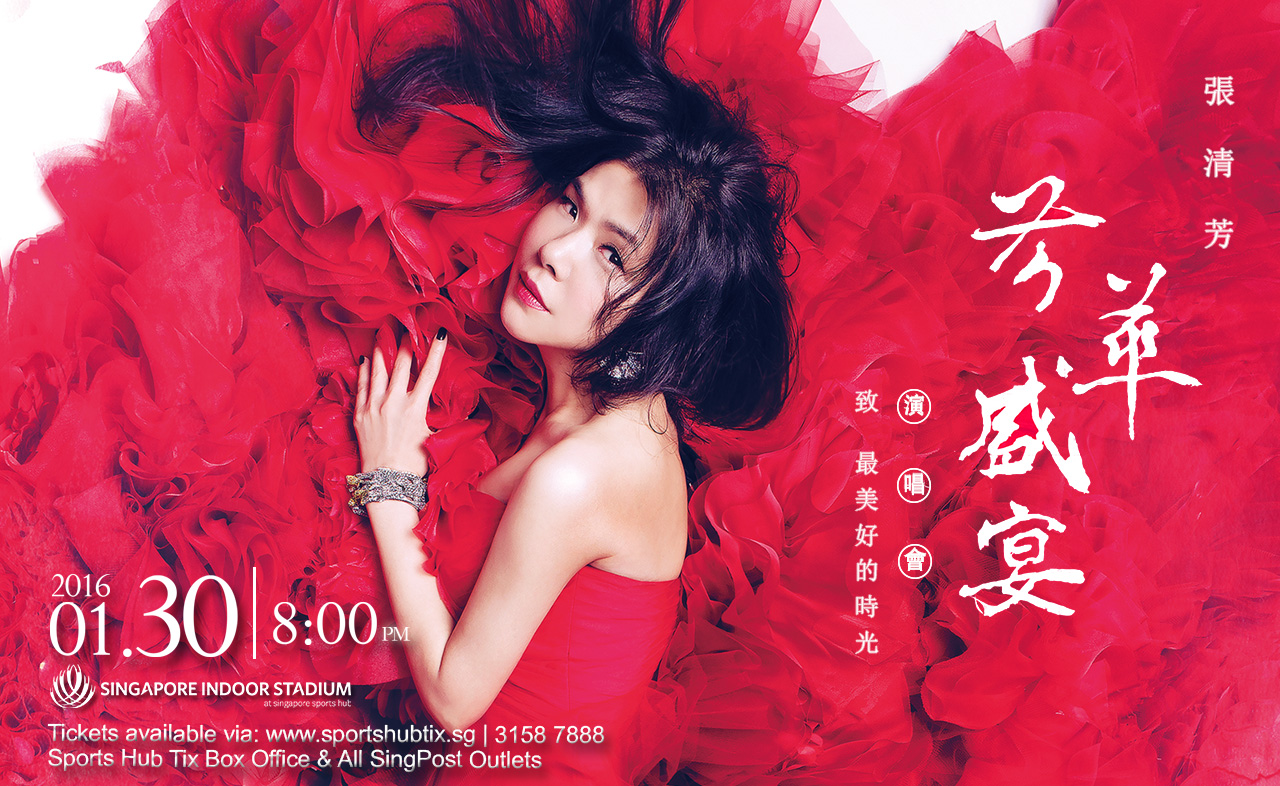 Following a 3 nights sold out concert in Taiwan, Stella Zhang Qing Fang is finally back in Singapore after a 20- years hiatus, bringing with her an exciting night of musical extravaganza this coming January 2016!
2015 spells a very special year for Zhang as she celebrates her 30th year in the music scene. With a rich repertoire of evergreen hits spanned over 30 albums, Stella's distinctive vocals has transcended across time and culture, influencing music lovers around the globe.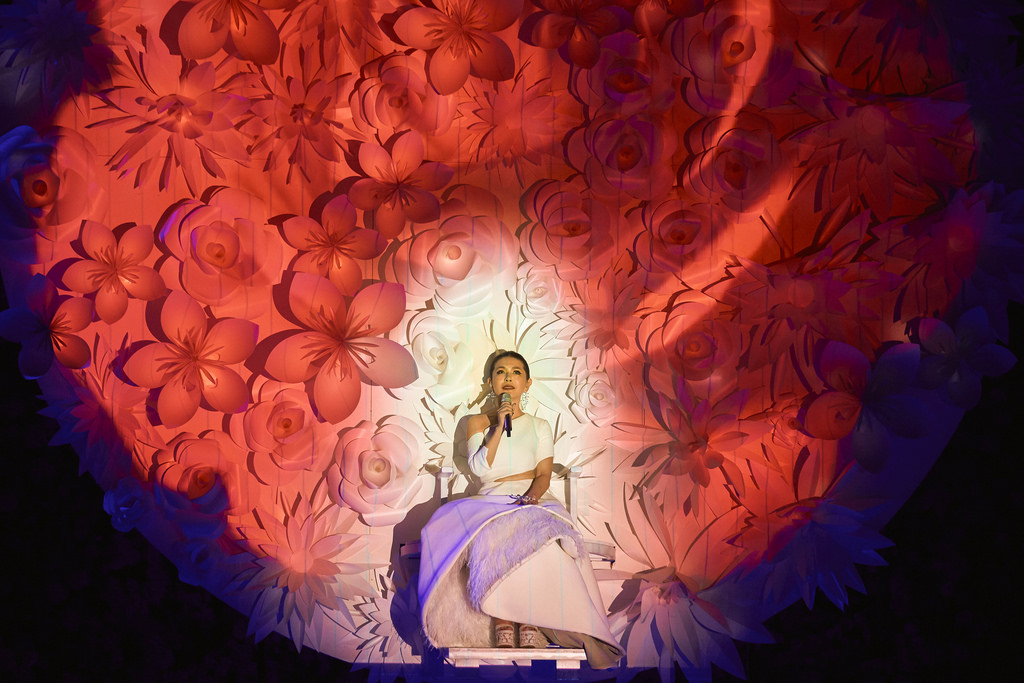 Her debut album sold more than 30 million copies worldwide. Having attained multi-platinum status for every subsequent album, she remains as one of the bestselling artiste of all times. Stella is also the first-ever artiste to hold a large-scale ticketed outdoor solo concert in Taipei in 1990, a major feat unaccomplished by any other singers in that era.
Fondly dubbed by the media as "Dong Fang Bu Bai" (东方不败) aka "The Invincible East", Stella Zhang has a wide string of chart topping hits and has achieved countless accolades including the much coveted treble – two times Golden Melody Awards' Best Female Vocalist and Jin Ding Award winner. The much respected music icon remains as one of the biggest music sensations in the Mandopop world, as evidenced by the 50,000 concert tickets snapped up within a mere half an hour in Taiwan.
Unparalleled in her vocal prowess, Stella, best known for her crystal-clear and distinctive vocals with powerful penetrating high notes, is one extraordinary performer whose renditions will bring music souls on a beautiful reminiscing journey and a trip down nostalgia lane.
Boasting a star studded production line up with legendary music guru Jonathan Lee helming as the music director, this long-awaited musical feast promises a bold and classy melodious voyage with brand new music arrangements, dazzling lighting and visual effects not to be missed!
Do not miss this only opportunity to catch Stella Zhang Qing Fang "Live" in concert as she rekindles the beautiful moments of music with popular hits such as I'm Still Young (我还年轻) ,Married (出嫁) ,Heavy Rain at Night (大雨的夜里) ,After the Passion (激情过后) ,Serious Eyes (认真的眼睛) ,Burning Moment (燃烧一瞬间) ,California Sunshine (加州阳光) ,Men's Talk, and many more, in this one-night only concert!
Tickets are now on sale at S$98 – S$238! Visit the official website to buy before they are all snapped up! 
Special Giveaway for Alvinology.com readers
We are giving away a pair of CAT 3 ticket priced at SGD$168 each to one lucky winner!